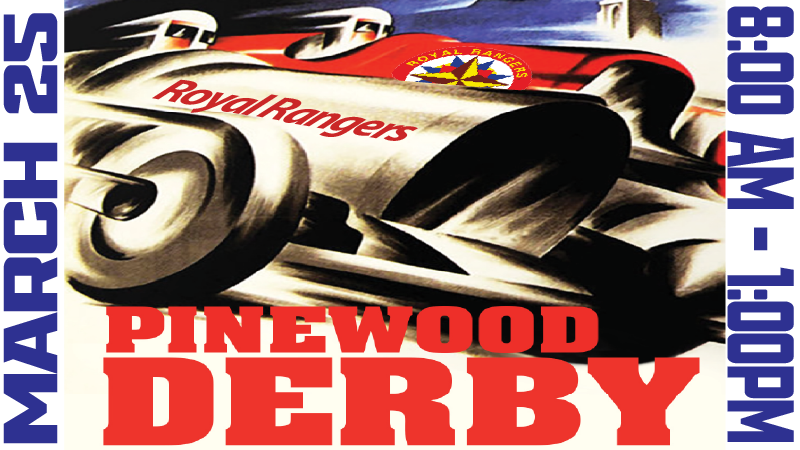 Saturday, March 25, 2023, 8:00 AM - 1:00 PM
Racers! Get ready for our annual Pinewood Derby hosted by our Royal Rangers Outpost! Girls and boys from K - 12th grade are invited to participate in this event! Various churches from our district will also be participating with us.
Registration details will be available soon! Please email Aaron & Sarah Karlak at (or speak with them when you drop your kids off on Wednesday nights) for more information!