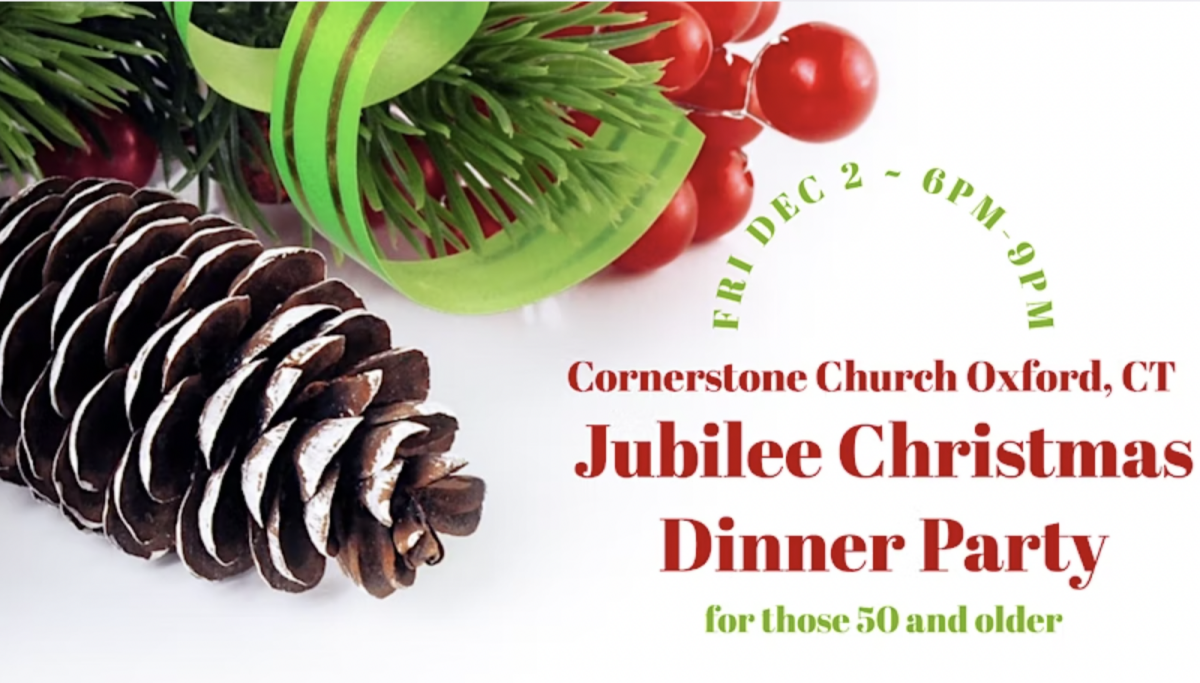 Friday, December 02, 2022, 6:00 PM - 8:00 PM
If you are 50 or older, you are invited to join us for the Jubilee Christmas Dinner Party at the Wyndham Southbury on FRIDAY, DECEMBER 2 from 6:00 PM-9:00 PM. This is a time to celebrate our fellowship and the loving friendships it provides as we reflect on the reason for the season.
We will be having a gift exchange at the party. If you would like to participate in the exchange, please bring one wrapped gift per person. The suggested price limit for the gift is $10.00-$15.00. This has always been a huge hit, so let's have fun with it!
All who plan to attend must register no later than SUNDAY, NOVEMBER 27. Please contact me if you have any questions or if you would like to attend and have food allergies that require a specific diet. I hope you can join us for a time of food, fellowship and fun!