Our Staff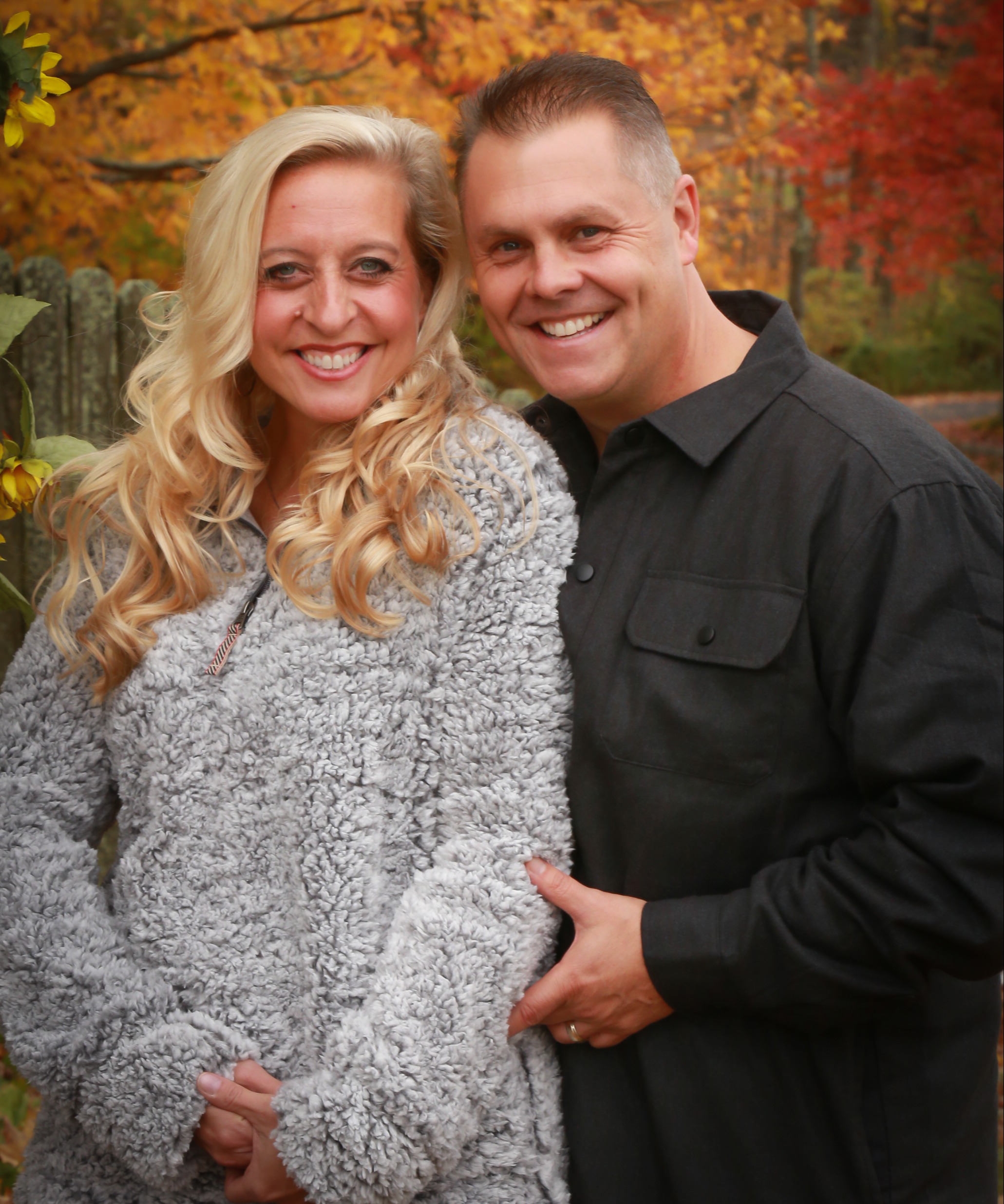 Pastor Chris and Jeannette Willis
Lead Pastors
Pastors Chris & Jeannette Willis met while they were both attending Central Bible College in Missouri, and man, are we glad they did! Though they have served in Massachusetts and various other capacities in Connecticut, the Lord has blessed us greatly to have these 2 giants in the faith serving as our Senior Pastors at Cornerstone for the past eight and a half years. They have 3 children: Shalyn, Ashlyn, & Russell. Shalyn is currently a sophomore at Northpoint College, while Ashlyn is a freshman at Oral Roberts University. Russell is in middle school and an active member of our FORGE student ministry. Jeannette favorite dish is chicken cutlets w/ roma tomatos, basil, & honey mustard. She enjoys walks on the beach with her "CUTE MAN," as well as walks with the fam pretty much anywhere. She enjoys basketball, volleyball and playing games, especially "Party Bowl"! She loves trucks, cool blinkers, and the ocean is her favorite place. PC loves to eat tacos, deviled eggs (despite their name), as well as dairy-free/gluten-free chocolate cream pie (yes, that does exist). He also loves cross country drives (like, LONG ones), family trips to the beach, and working on house projects. He enjoys listening to preaching podcasts, reading Christian fiction with Russ, as well as hanging out at the house with family, when there's nothing to do & nowhere to go, just company to enjoy. Lastly, he really enjoys the game Risk and wants you to know, "I'm pretty awesome at it". Haha

Pastor Russell and Ethel Grant
Associate Pastors, Prayer and Pastoral Care
Pastor Grant grew up in Minnesota before serving in the U.S. Navy. While in the Navy, he was saved and called to attend Northpoint Bible College (then Zion) to prepare for ministry. It was there that he met the lovely would-be Mrs. Ethel Grant, and they were married in 1964. They have been in ministry for over 50 years together (praise God). They've pastored 4 churches together, have led multiple ministries together, and have 4 daughters and 12 grandchildren. When asked their favorite meals, Pastor Grant went with pork tenderloin, mashed potatoes w/ mushroom gravy, and veggies, whereas Mrs. Grant would take a turkey dinner with all the trimmings. Pastor Grant enjoys Hallmark movies, outside games, and would spend his ideal Saturday driving down to the ocean. Mrs. Grant's favorite movie is the Sound of Music, and also enjoys watching Wheel of Fortune, but she, too, enjoys the beach, as well as playing games, walking, and spending time with friends & family. The Grants bring such invaluable experience, wisdom, knowledge of the Word of God, and sensitivity to the Holy Spirit to our team, and we are forever grateful for their presence and impact on this church and their hearts for the lost.



Pastor JC & Wendy Meza
Youth Pastor, Forge Student Ministries, Video Production
Pastor JC is a Northpoint College graduate & has been on staff at Cornerstone for 7 years. Though JC has the title of youth pastor, his wife, Wendy, is right by his side; discipling, leading, and prophesying over our students as she pours into our FORGE youth ministry right alongside of JC. Together, they have a great passion for leading young people to Christ, as well as training them to be high-capacity, Bible-based, wholly-healthy leaders. Pastor JC also handles editing Cornerstone's video content. Whether it's making Pastor Chris out to be angel, who talks like a child for Christmas (which we thought was HILARIOUS), or editing & readying our Cornerstone Kidz videos each week, Pastor JC is our "editor-in-chief" making those videos happen. Pastor JC & Wendy have a daughter named Juju (to whom JC is probably teaching a game as you read this), and another baby boy on the way. JC enjoys chess, any kind of Asian food, and his ideal Saturday would be having pancakes with the fam. Wendy loves coffee, makeup, Target runs, and days that involve all three! She also loves healthy living, being a mama to her "baby girl" Juliana (who's almost 2), and being a wife to JC. Her perfect Saturday would involve sleeping in, having late breakfast with the family, then being outside of the house all afternoon. It would conclude with dinner "not cooked by me", then coming home to a clean house, a sleepy baby, and their favorite show ready to go once Juliana's in bed.


Pastor Kyle & Lauren Collins
Discipleship Pastor, Next Steps Ministries, Moms Set Free
Pastor Kyle & Lauren have been a part of Cornerstone for almost 2 years. Kyle serves as our Discipleship Pastor, overseeing our Next Steps Ministry, as well as assisting with teaching men's curriculum on Thursday nights. Lauren heads up our Moms Set Free program and has previously assisted our youth with human videos for Fine Arts. Kyle & Lauren have big shepherds' hearts, and a deep passion to love people exactly where they are and point them to Jesus. When not doing ministry, they can be found in intense nerf battles & lego construction with their 3 (about to be 4) boys. (Let's say a prayer for the severely outnumbered Lauren lol). Kyle loves to eat seafood, sausage, and pasta. He enjoys most good war movies, but his ideal Saturday would be to have a cup of coffee with Lauren while they watch their boys play. As for Lauren, she enjoys action movies, hibachi, and loves all 4 seasons, "except winter once the holidays are over-- move over! It's springtime! Haha" She also loves planning parties/events and taking family trips to explore new places. Her ideal Saturday morning would be a warm sunny day that entails starting at a coffee shop, then exploring boutiques, antique shops, and tag sales. We are so thankful that the Lord brought Lauren & Kyle to our team!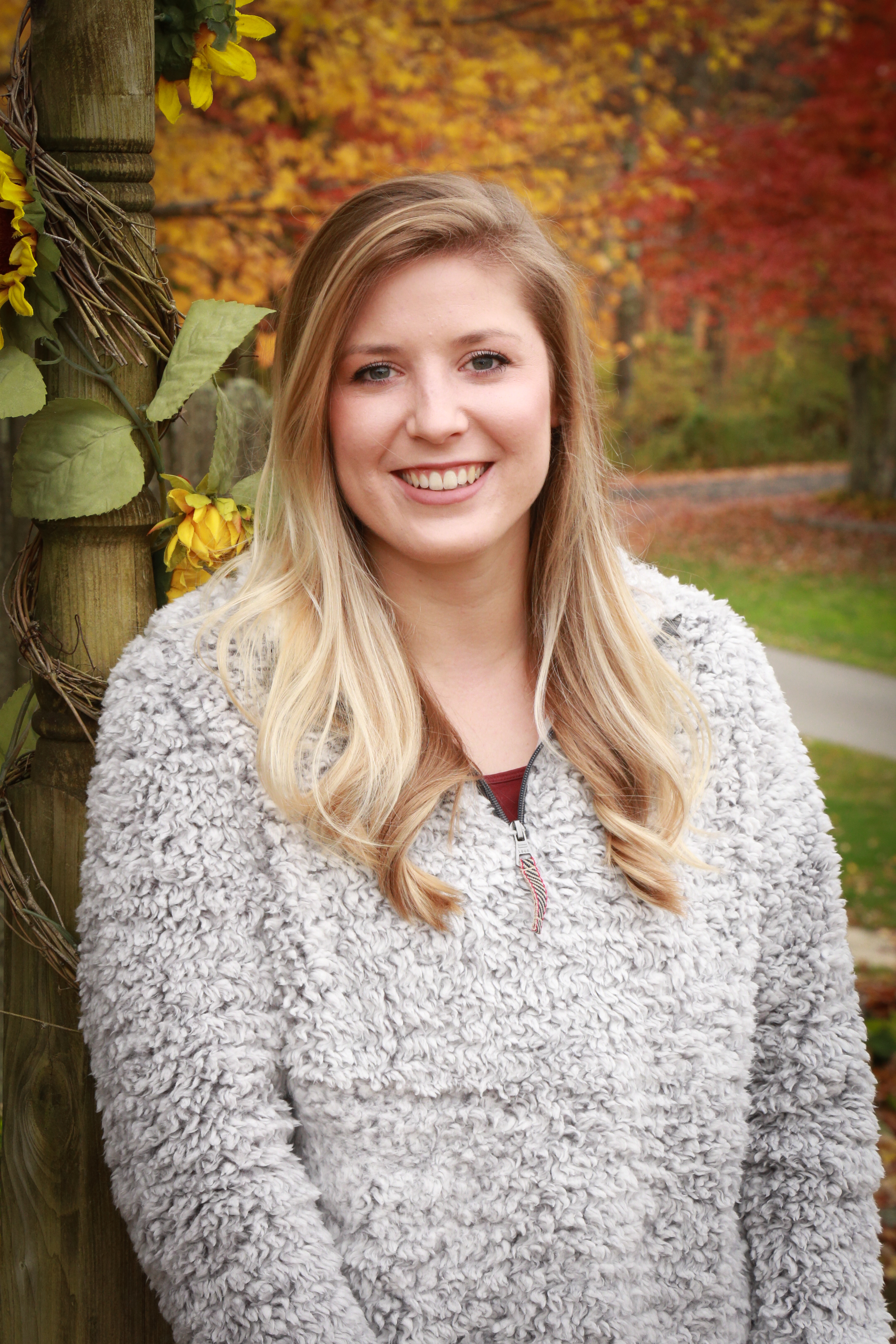 Heather Johnson
Children's Director, Cornerstone Kidz Ministries
One of the newest members of our staff team, Heather is originally from Connecticut, having just recently moved back after a 10-year hiatus down south. She's married to AJ, our Family Life Pastor, and is a youth ministry graduate of Liberty University. She has a deep passion for the rising generation, believing that "children are living messages we send to a time we'll never see." Most recently, Heather & AJ served for 4 years as youth & young adult pastors in North Carolina. Heather is just about the most avid fan of ice cream you will ever meet. Like seriously, mint chocolate chip might just be her love language. (haha!) She also loves whales, the beach, and spending time with AJ. Her ideal Saturday would be sitting in the middle of an apple orchard on a chilly October morning eating some apple cider donuts.



Pastor AJ Johnson
Next Gen Pastor
The other new member of our staff team, AJ is originally from Texas. AJ & Heather met working at a summer camp in North Carolina, for which they subsequently interned. They got married after the internship, and began serving as youth & young adult pastors at a church they met through the camp. AJ's job encompasses all of our next generation ministries, meaning he will play a part in Fuse, Forge, and Cornerstone Kidz. His deepest prayer is that this generation would be transformed by a deeper understanding of who God is, and therefore, what He says about them. AJ is a huge Dallas sports fan (Cowboys, Mavericks, Rangers, and the Mean Green!) He likes ultimate frisbee, buffalo wings, steak, and wakeboarding. His ideal Saturday would be spent in a cabin on a lake.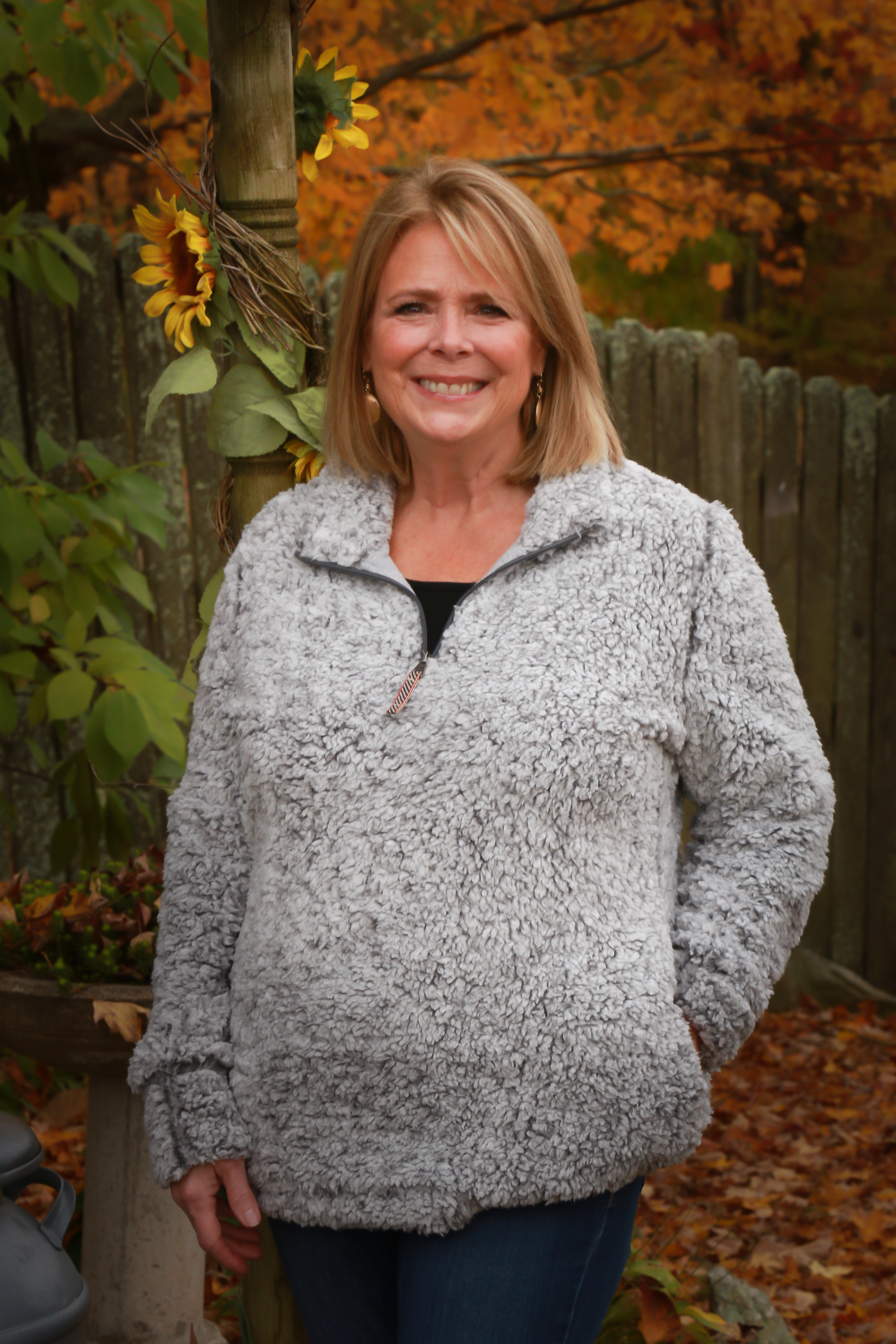 Susan Nute
Office Administrator, Women's Ministry Leader
Sue has served as our Office Admin for the past 4 years, and man, are we blessed to have her. If you've called the church at any time during those years, she's probably been the first voice you've heard. She's lively, fun, energetic, and loves to connect with, empower, and build up women through building relationships & studying God's Word. Sue is married to her husband, Bob. They have two children and 3 (almost 4) grandchildren. She & Bob "love love love" to travel and have a dream to drive across the U.S. at some point. They also have a lofty goal to one day climb Mount Washington. She's pretty much down for all impromptu travel, especially if it's to New Hampshire to visit Rob & Heidi (their son & daughter-in-law). They've recently discovered a new love for paddle-boarding! She enjoys home-reno shows and funniest home videos, but would rather play a game. She likes online trivia and is always up for a board game, especially Scrabble. Her favorite foods are ham & scalloped potatoes, as well as Hungarian food, Hibachi, and chocolate covered gummy bears! Her ideal Saturday would be spent with her grandsons: Bentley, Logan, and Grayson sleeping over, making them their fav: Nutella pancakes & bacon, then going for a hike or any other fun activity we can come up with!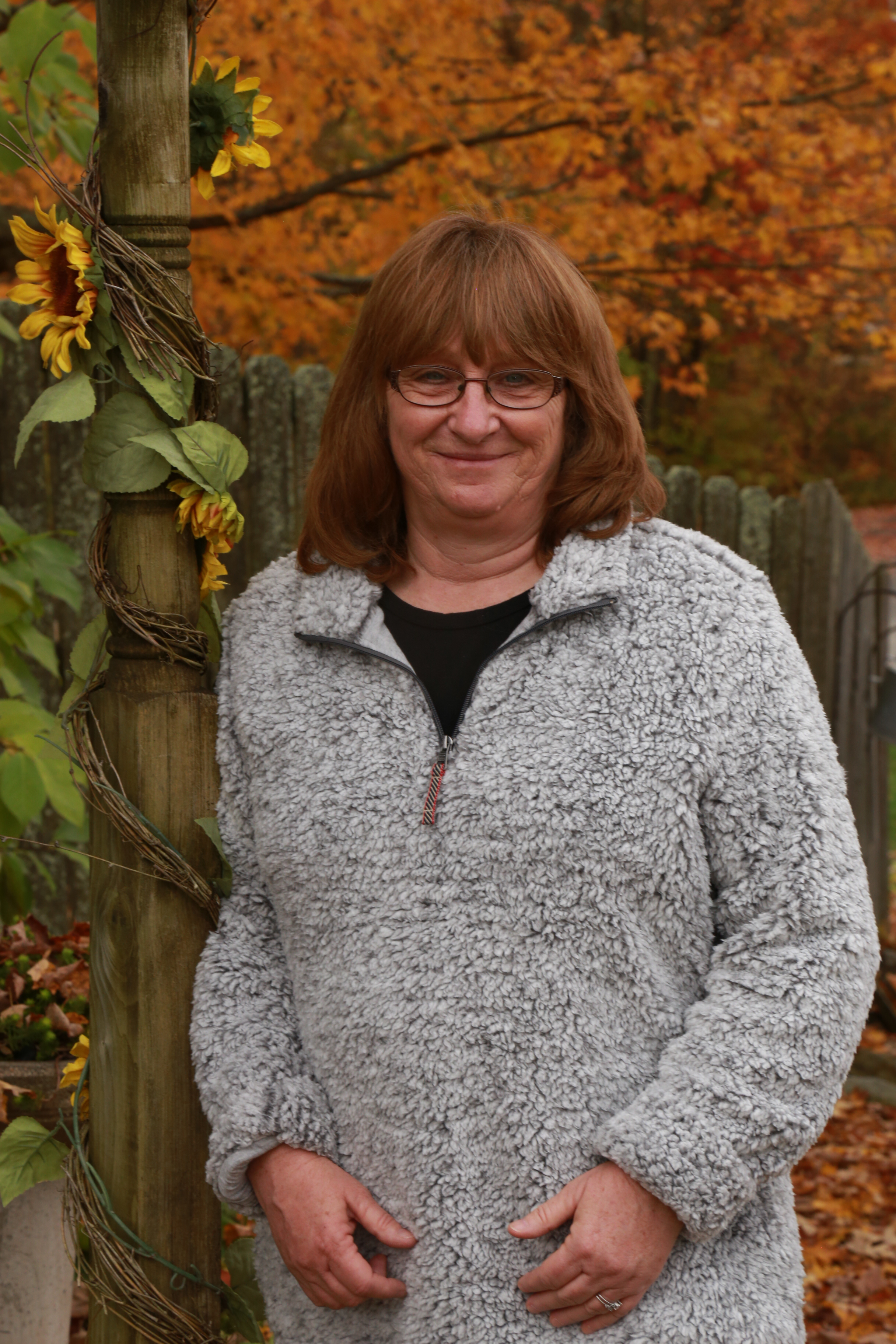 Carlene Kopchak
Bookkeeper, Jubilee Ministry Leader, LAND Ministry Leader
Carlene Kopchak serves as the Bookkeeper at Cornerstone, making sure Cornerstone is a faithful steward of the resources with which God has entrusted us. Carlene was only "supposed" to be on our team for a short period of time, but God had other plans, showing her that she was called to this position, and God has given her the talents & abilities she has for this specific purpose. Carlene is also over our Jubilee Ministry, with which she seeks to engage & serve the 50-and-up crowd of our congregation, as well as our LAND ministry. Her and her husband, Andy, have been married for 46 years, and have a son, daughter, and 4 grandchildren. Her husband, Andy, also serves as a member of our board & takes care of any and all of our building's maintenance. She enjoys watching Star Wars & Les Miserables, loves a good pizza, chicken francese, and anything chocolate. Her ideal Saturday would be spent taking a walk or sitting on a quiet beach.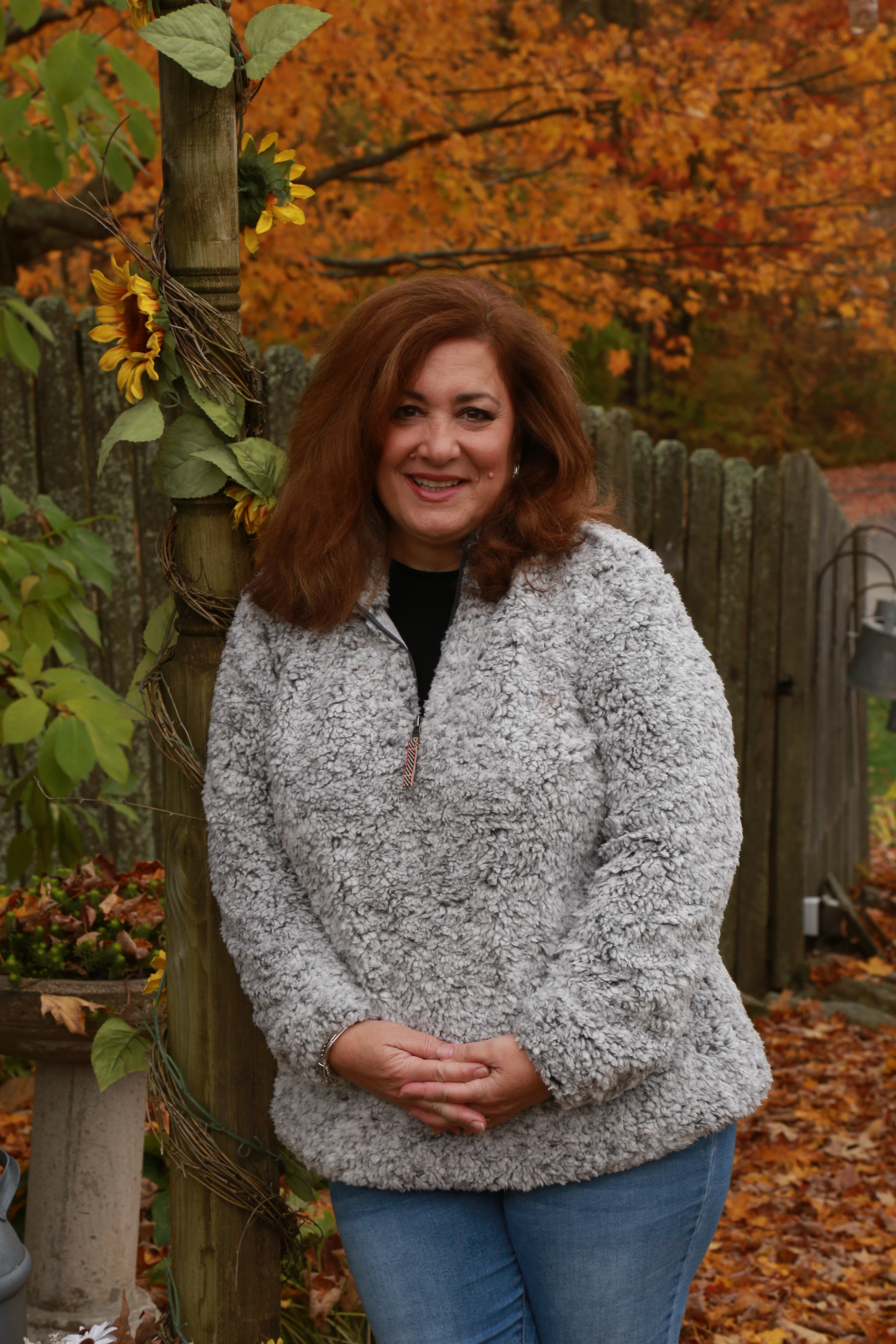 Dee DiVincenzo
Cleanliness Coordinator, Coffee Ministry Leader, Wedding Liaison
As you can see above, Dee wears multiple hats for our church. She keeps the church clean on a regular basis, with Covid-19, that's meant taking care of all of our church's sanitization needs to give us peace of mind as we participate in church events. She also heads up our coffee ministry, which, for obvious reasons, we can't engage in during this time, but she misses it dearly! Her desire is to cultivate fellowship for our church as well as an opportunity to meet new people who begin attending our church. She has an amazing coffee crew of volunteers who help out weekly when that ministry's up & running. As an aside to that ministry, alongside her team of volunteers, Dee often takes care of food catering needs for church social functions, as well as any "in-house" wedding coordination that takes place at or with Cornerstone. Dee enjoys being a part of the Anchored Women's Ministry. Her daughter, Allie was formerly a Kidz volunteer, and we're sure you've met her husband, "Big Joe," who heads up our ushers & security teams. Dee enjoys cooking meals (which Big Joe will tell you are hard to beat!), and LOVES to entertain guests in her home. One of her favorite scriptures that she tries to embody in her role at the church & her daily life is Colossians 3:23, which says: "Whatever you do, work heartily, as for the Lord and not for men, knowing that from the Lord you will receive the inheritance as your reward. You are serving the Lord Christ."